Ongoing Projects
Planungsmatrix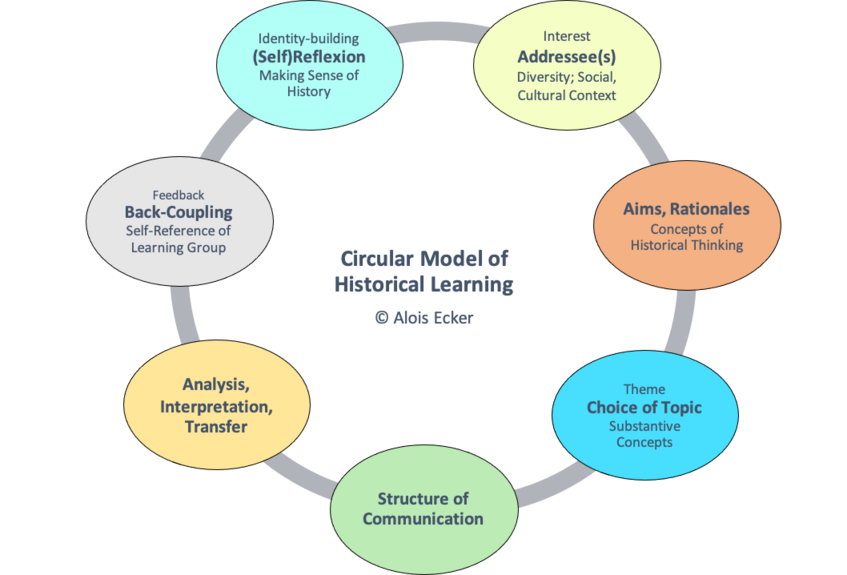 TEEM – Civic and History Teachers' Education in Europe. Modules for the Development of Democratic Competences and Social Responsibility
Project duration: September 2019 - August 2022
Project Leader: Alois Ecker
Project Manager: Bettina Paireder
Program: European Commission (Erasmus+ Program of the European Union. KA203-Strategic Partnerships for higher education)
Project Partners:
University of Graz (Austria)
University of Augsburg (Germany)
Károli Gáspár University of the Reformed Church in Hungary (Hungary)
University of Wroclaw (Poland)
University of Valladolid (Spain)
University of Teacher Education Lucerne (Switzerland)
The more recent debates on history teaching and learning have made explicit that democratic societies are in dire need of new forms of historical thinking and learning: Forms which are no longer exclusively legitimizing the political and/or cultural tradition of the nation state; forms, which provide techniques and strategies for developing "historical learning", "historical consciousness" and "historical thinking"; forms which put the responsible "social subject" into the middle of historical reflection, forms which make the historical information comparable, analyzable and interpretable in transnational and global perspectives, and transgress the borders of national history. From this perspective, the school subject "history" is regarded today not only as a subject to give understanding and orientation as concerns the various productions of (national) historical narratives, but more than that, as a school subject to give understanding and orientation in today's multicultural societies. The TEEM-project reacts on these needs and demands concerning topics, skills and competences, methods and material, as well as institutional structures to train future teachers to be able to prepare young people at school for a future-oriented, upcoming and diverse Europe.
The TEEM-project aims
at raising quality in teacher education,
at fostering innovation in teacher education,
at promoting open educational resources to be used in teacher education for the CHE-subjects ("Political/Civic Education", "Social/Cultural Studies" and "History"),
at transgressing nationalism by applying a transnational/intercultural method (cross-national approach),
at providing learning/teaching-designs and theories for the comparison of various national narratives,
at building a strategic network which gets used to collaborating in educational issues.
Learning Teaching Modules (developed in a cross-national approach):
Module 1: European Identity and European Consciousness
Module 2: Youth Culture and Digital Media
Module 3: Human Rights and Values of Societies
Module 4: Migration in a Global Perspective
Module 5: Active Citizenship and Social Responsibility
hpb – journal for historical-political education
In response to the voting age having been lowered to 16 years in Austria in 2008, it became necessary to strengthen civic and citizenship education for students before the end of their compulsory schooling in order to enable them to think and act independently in politics.
Within the framework of the Democracy Initiative of the Austrian Federal Government, the Centre for Didactics of History, Social Studies and Ctizenship Education at the University of Vienna developed a didactic concept for thematic dossiers dealing with current issues of history, social studies and citizenship education.
Today the journal "hpb - historisch politische bildung" is a well-known journal of didactics of history and citizenship education in Austria, edited in cooperation of the Universities of Vienna and Graz and the Ministry of Education. It combines scientific articles with current approaches to history education; specialist academic aspects with process-oriented teaching design
Didactics Online
Digital supported planning, observation and analysis of lessons
An interfaculty eLearning - focus project of the University of Vienna
Project Management: Univ. -Prof. Mag. Dr. Alois Ecker (history)
The project aims to support the development of observation, analysis and planning skills for teaching, especially for graduates of the teaching profession at the University of Vienna. For this purpose, corresponding modules will be developed, initially for web-based teaching in pedagogical-scientific vocational training and in the didactics of history, social studies and political education.